Software for the Healthcare Interface Programmer and Analyst

---
Introducing a Major New Upgrade:

Interface Explorer for HL7 Professional
•
Much faster in most operations.

•
New Multiple Document Interface - load and view multiple HL7 windows at the same time.

•
Link HL7 windows together so as you scroll one window (such as messages from an inbound interface) the other window will scroll as well (such as messages from an outbound interface). This linking is keyed on MSH-10 (Message Control ID).

•
Creation and managing of FTP accounts is much easier.

•
You can now edit the HL7 definitions as well as Z-Segments and Code Table values.

•
Run validation of HL7 messages against an HL7 standard.

•
Support for both HL7 v2.5 and 2.3.1
.
•
Load HL7 messages directly from Ensemble's Cache database.

•
Creation and managing of TCP/IP clients and servers is much easier.

•
Options in pop-ups menus appear in order of most frequently used.


•
Compare two messages to see differences - now works in cooperation with 3rd party software (either WinMerge or BeyondCompare) but is much improved.

•
Easily view HL7 messages in the editor of your choice (UltraEdit, Notepad++, Notepad, Wordpad, etc).

•
Cerner specific tools for helping to debug Cerner interfaces.

•
Easily see the definitions of a code value contained within a field. You can even customize the code table values for codes that your own hospital might use in various fields.
A full description of features is available at the Features link above, but in summary: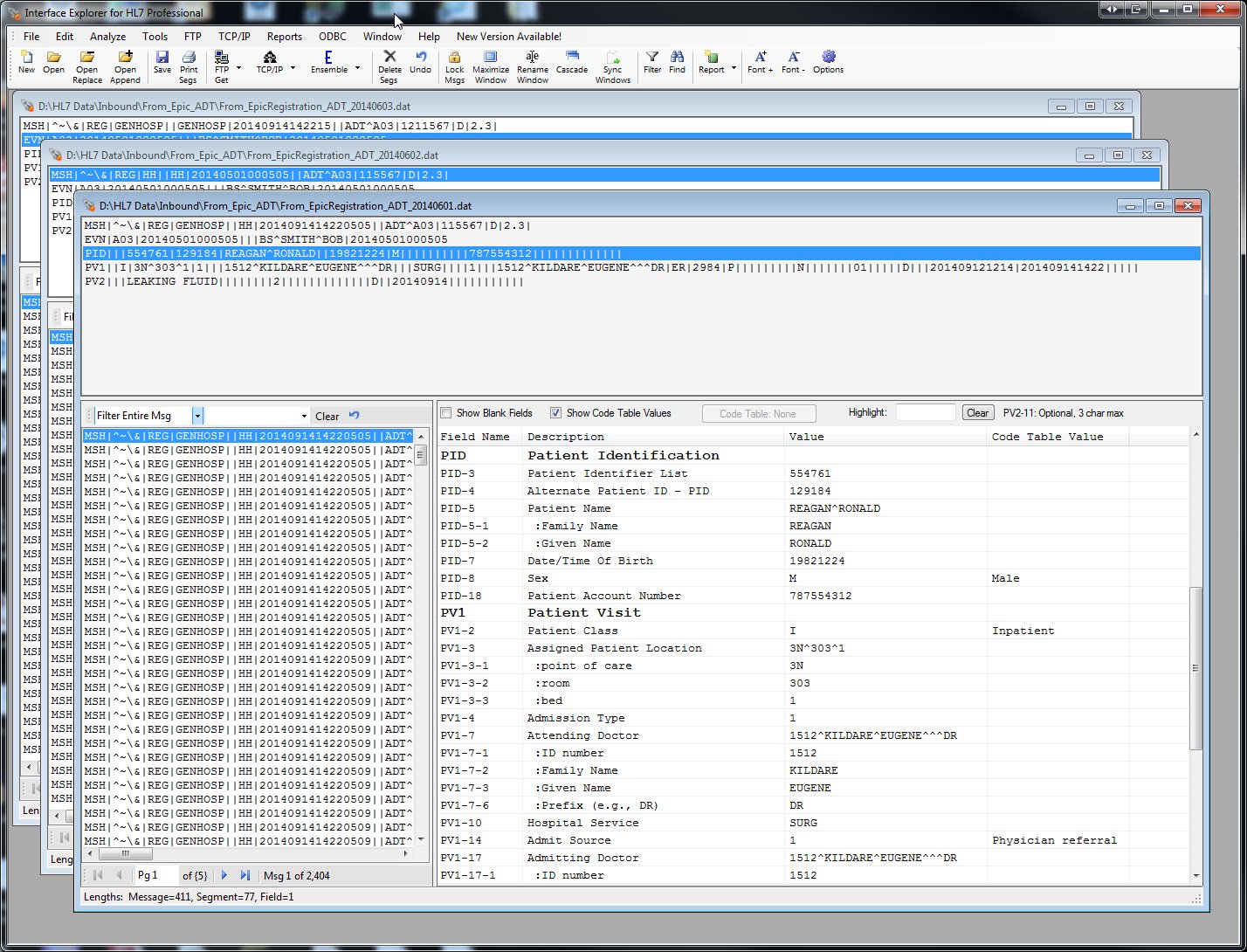 Copyright 2008 - 2018 Laconic Designs. All rights reserved.
---
Pricing:
Single user licenses start at only $295. Quantity discounts are available which can bring the price per license down to $175 and lower.
Upgrades from the original version cost between free to just $145, depending upon when your licenses were purchased.